NEW IN THE SHOP THIS WEEK:

Beautiful, hand-dyed pieces, made by local artist, Barbara Otto.

Colors include reds, oranges, golds, greens, tans. Pieces are pre-cut into one yard or less. Supply is limited!
.
also...

"Nature's Notebook"

by Robert Kaufman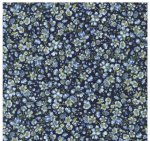 .

Blue floral. Periwinkle. Meadow.

To see "Peach Floral", "Aqua", "Buttercup", "Spring", "Leaf", and more, go to:
https://www.quiltshopcoop.com/shop/Fabric/Robert-Kaufman.htm?pageNum=3


***


YOUR CLASS SEAT IS STILL OPEN !!



What class seat? The eighth seat in "Improvisational Piecing," that's what! Join your seven fellow students in this one-day opportunity to learn a new way to piece fabric. Laurie Bushbaum has plenty of experience in teaching and in using this method.


Saturday, August 7, from 9:30 to 2:30. Only $55!



https://www.quiltshopcoop.com/module/class.htm?classId=413222
The book by Rayna Gillman, "Create Your Own Improv Quilts"

will be available for purchase.



A natural follow-up to the best-selling Create Your Own Free-Form Quilts, this book applies Rayna's no rules, no mistakes, no stress style to modern quilting.

***

WINTER IN JULY: FINAL DAY
Riley-Blake "Snowed In" line (29 different bolts) are 10% off, and
all of the Timber Gnomies fabrics
are
discounted 30% through midnight tonight (7/26.)
***


QSC MEMBERS ARE
THE BEST !
They hung in there while the Co-op worked to get going. They patiently waited through months of the pandemic. Now they are helping the Co-op grow with each volunteer job they do and each purchase they make. That's why every QSC member will have the opportunity to get a 30% discount for one shopping trip (in person at the shop or online) on the day of their choice from August 1-30.
A big, big THANK YOU to all the members!

Please continue to urge your sewing, quilting, and embroidering friends to shop at Quilt Shop Co-op.

quiltshopcoop.com
***
HELP US CONNECT TO

OUR

Fabric. Notions

.COMMUNITY.
Quilt Shop Co-op is located in the Powderhorn neighborhood, a wonderfully diverse area of Minneapolis. We celebrate the cultural richness represented here! Every culture has beautiful traditions that include the fiber arts. Starting in August and continuing into the fall, we invite QSC members and friends to drop off satin and grosgrain ribbon to the shop. These donations will be given to our neighbors at the American Indian Center on Franklin Avenue to share with individuals and families who are making ceremonial ribbon skirts and shirts.
Pieces of at least a yard are most helpful, but smaller pieces can also be donated.
http://maicnet.org
Please don't forget to check and like our pages on Facebook and Instagram



.
Until next week,
Your Friends at Quilt Shop Co-op
quiltshopcoop.com
3400 Bloomington Avenue
Minneapolis, MN 55407
(612) 722-2046